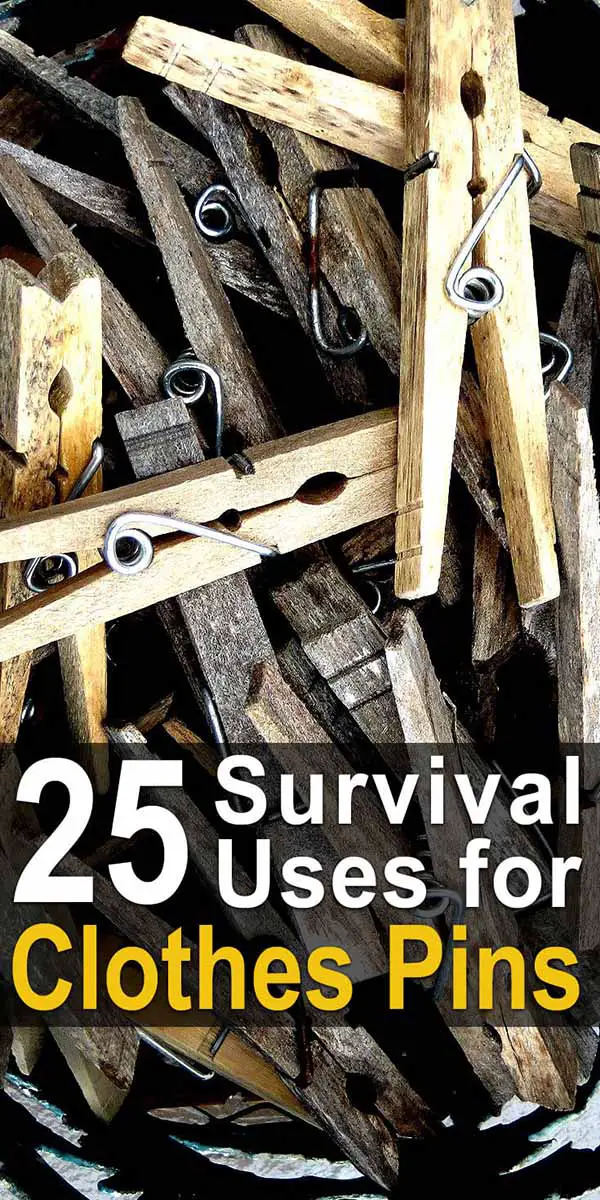 Clothes pins–along with bobby pins, paper clips, and Q-tips–are one of those handy little items that almost everyone has around the house, but most people don't realize they have multiple functions beyond the ones they were invented for.
In this video, the very creative Youtuber known as Sensible Prepper lists 25 ways to use clothespins for survival and everyday hacks. If you don't have any, you can get 100 clothespins for only $8.
Here's the list, but be sure to watch the video below for more details and to see it done.
Hang clothes.
Hold a nail steady.
Hold open a trash bag.
Hold back straps.
Keep gloves together.
Attach gloves to pocket.
Keep notes together.
Use them for tinder.
Hold a match.
Make a sharp point.
Make a small stake.
Organize string/twine.
Hold cables together.
Label your power cords.
Mix thick liquids.
Use as tiny spatula.
Keep papers together.
Business card holder.
Use as a bookmark.
Use wire to fix glasses.
Use wire as bookmark.
Fix zipper pull tab.
Hold small bags closed.
Hold your hair back.
Hold up shooting targets.