It's one thing to prepare for a temporary disaster like an earthquake or hurricane. It's a whole other thing to prepare for a long-term disaster that cripples the power grid, communication systems, and transportation networks. Without those, we'd basically be living in the 1800s again.
Back then things were very different. People were more hands-on. To get through day-to-day life, they needed all sorts of skills that many people have never even heard of. These skills were so commonplace that they were often taken for granted. The average pioneer may have thought, "How could anyone not know how to make soap?"
Want to save this post for later? Click Here to Pin It on Pinterest!
The modern world has made life so easy that there's simply no need to learn pioneer skills. But if we face a big enough disaster, that will change fast. Below is a list of 17 lost survival skills that are worth learning if you really want to be prepared for the end of the world as we know it. If your ancestors were able to learn these skills, then so are you.
1. Sewing
Sewing clothing by hand is going to be the norm after shopping malls and department stores become a thing of the past. You'll need to know how to use a needle and thread and make patterns. Additionally, you'll need to know how to sew buttons and apply patches to clothing as needed.
If you're new to all this, here's a guide on how to sew.
2. Knitting
Knitting is another useful skill you'll want to have. Without clothing stores, you'll need to know how to knit socks, hats and fluffy sweaters. Especially in the winter. Another benefit of knitting is the ability to make clothes that you can barter for the things you need.
This guide to knitting is full of animated images that make it easy to follow along.
3. Making soap
Making soap will come in handy when your supply of soap runs out or is destroyed. You don't want to risk your health by not being able to wash your hands regularly. Plus, you'll feel much more comfortable if you can clean yourself every now and then.
Fortunately, soap making is a skill that anyone can learn.

4. Fire starting
Fire starting without matches or a lighter is one of the most important skills you can learn. Lighters and matches are going to run out eventually, so you need to know how to start a fire without them.
Start learning some of the primitive methods for starting a fire and how to keep it burning for hours without going out.
5. Candle making
Candle making that uses animal fats or beeswax will ensure you always have light. Your candle making ability will also give you plenty of candles to barter with.
Here's how to make emergency candles with beeswax.
6. Tanning Hides
Tanning hides isn't too difficult, but there is certainly a learning curve. Learning how to scrape away the fat on the hide without tearing it will ensure every hide you harvest will be in good shape. Hides can be used in your own home, shelter, as clothing, or for barter.
Here's how to tan rabbit hides.
7. Gunsmithing
Gunsmithing is a skill that will not only ensure your guns are kept in good working order, but could also become your trade in a post-collapse world. Learn the inner workings of various types of guns and what it takes to repair them.
If you're interested in learning this skill, check out the American Gunsmithing Institute.
8. Construction
Construction knowledge that includes how to frame a house or build log cabins will be very useful. Very few people know how to make a home that is structurally sound. You'll want to know how to make trusses, how to make foundations from stones, and the best kinds of wood to use.
Here's how to build a log cabin for $100.
9. Gardening
Gardening is something many people dabble in, but you need to have a very firm grasp on how to till fields, when to plant, how to combat plant diseases, and when to harvest. Gardening will be one of the main food sources after TEOTWAWKI and you won't have time to practice when your life depends on it. You need to learn how to grow in bulk and how to raise crops you wouldn't typically grow like wheat, oats, and pinto beans.
For this, I highly recommend the book, Mini Farming: Self-Sufficiency on 1/4 Acre.
10. Food preservation
Food preservation without the luxury of electricity is going to be a necessity. You need to learn how to build a solar dehydrator and how to preserve meat in order to store it for months at a time without putting it in a freezer or refrigerator. Learn how to make a smoker to preserve the meat you harvest as well.
Check out the food storage archives for more info.
11. Butchering
Butchering is something you will have to learn one way or another. You need to know how to properly cut and hang an animal so you don't contaminate the meat. There is an art to the process of butchering an animal you have taken from the wild.
Here is an excellent article about slaughtering and butchering.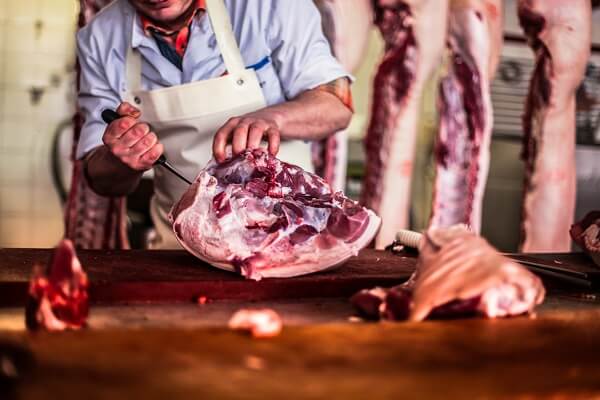 12. Herbal medicine
Herbal medicine will help you take care of yourself and your family members in a world without drug stores. That's why you should learn how to identify medicinal plants that are found in the wild and how to use them to cure your ailments.
For more info, check out The Herbal Apothecary. It has full-color pictures of medicinal herbs and explains how to use them.
13. Blacksmithing
Blacksmithing is a trade that is extremely outdated, but it will come back when large manufacturing companies are no longer around. Iron and steel will need to be forged the old-fashioned way. And because it involves extreme heat, you will definitely need to know what you are doing.
Here's an article on blacksmithing for beginners.
14. Horse care
Horse care could become a necessary skill if horses come back into fashion due to a lack of fuel for vehicles. Few people know how to ride horses, which was the main method of transportation up until 100 years ago. Learning how to ride a horse and care for one will be critical to your survival.
Since this sort of thing is hard to learn from a book, I recommend you start by learning from a local horse-riding instructor.
15. Hunting
Hunting is extremely regulated today, but when it's the only way to put food on the table, you better know how to do it. It requires some skill and knowledge of animal tracking and how they move. You also need to know the best times to go hunting and where to shoot an animal to kill it with one shot without contaminating the meat.
If you're interested in hunting, here's how to get started.
16. Shoemaking
Shoemaking isn't something anybody thinks about anymore, but when their shoes are worn out and they can't buy new ones, they'll be thinking about it a lot. You'll want to learn how to cut soles and use leather to cover your feet. Shoes will be an absolute necessity to protect your feet when you're outside.
17. Woodworking
Woodworking used to be a common hobby up until 50 or 60 years ago. Unfortunately, technology has pushed out skills that were more hands on. Woodworking will be vital for making beds, dressers, cabinets, and anything else made of wood. It isn't technically one of the most necessary skills, but it will be a valuable trade once things settle down a bit.
Here is the first woodworking book you should read.
Like this post? Don't forget to Pin It on Pinterest!
Of course, these are just a few of the skills our ancestors had. For example, many pioneers also knew how to make beer, cheese, knives, and even large structures like grain mills, root cellars, and smokehouses.
If you're interested in learning more pioneer skills, check out The Lost Ways by Claude Davis (owner of askaprepper.com). It's a 338-page book filled with lost survival skills that we'll need if the world as we know it comes to an end. The book is available in both physical and digital formats. Watch the video below to learn more.