Barter and Trade Items in a Survival Scenario
Imagine a worst-case scenario. It could be hyperinflation—it takes a wheelbarrow of cash to buy a loaf of bread and you no longer have enough money to buy even a small item or piece of food. It could be a nuclear war, a devastating act of terrorism, an EMP attack—banks are shut down, cash is unavailable. Even in more temporary disasters such as an earthquake or a hurricane, cash could become rare or worthless if people are more interested in food and supplies. How do you prepare for this? You'll need barter and trade items. There are several options:
Precious Metals
Although PMs are a great thing to have as a part of your portfolio in order to protect your wealth, they might not be ideal in a survival scenario. If TSHTF, most people are going to be more interested in things they can use than gold and silver. On the other hand, many people believe in the intrinsic value of precious metals. In a survival situation, metals could emerge as a popular form of currency. This is why I recommend getting some metal, but don't put all your eggs in one basket. It's probably best to buy silver instead of gold because even small pieces of gold are too valuable to trade for any items you would want from your neighbors. Try a site like apmex.com where you can buy a roll of 20 American Silver Eagles.
Alcohol and Tobacco
Again, don't put all your eggs in one basket. In survival situations, nicotine addicts are going to become desperate and will trade useful items so they can smoke. And if times are tough, a lot of people will crave spirits so they can temporarily escape the reality of their situation. However, if things are really bad, your alcohol and tobacco might be useless. In a post-apocalyptic scenario where people are starving, even nicotine addicts and alcoholics might be more interested in food. I recommend storing a few cartons of cigarettes and several small bottles of alcohol, but no more. Note: If you have a drinking problem or are an ex-smoker, please don't store any alcohol or tobacco. It might become too difficult to resist.
Other Items
The point of this article is that in most survival situations, people are going to want things they can use. If you want to store up items you can trade, they need to be useful and have a great space-to-value ratio. For example, people might want shovels, but they might also want lighters and a pack of lighters takes up a lot less space than a shovel. Not to mention they are very portable, a necessity when visiting your neighbors and making deals. Here are a few recommended items:

Allergy medicine
Aloe
Aluminum foil
Animal traps
Antacids
Antibiotics
Anti-histamines
Antiseptic
Apple cider vinegar
Aspirin
Baby formula
Baby wipes
Baking powder
Baking soda
Bandages
Bar soap
Batteries
Belts
Bicycle parts
Bleach
Bolts
Buckets
Bug spray
Can openers
Candles
Canned food
Canned shortening
Canning jars/lids
Clothes line/pins
Coffee
Coffee filters
Coleman fuel
Combs
Condoms
Cooking oil
Cups
Dental floss
Diapers
Disposable gloves
Dried soup mix
Feminine products
Fire extinguishers
Firesteels
First aid kit
Fishing gear
Flashlights
Flour
Glasses repair kit
Gloves
Hairbrushes

Hammers
Hand sanitizer
Hard candy
Honey
Hydrogen peroxide
Imodium A-D
Iodine
Jerky
Kerosene
Kleenex
Knives
Lamp oil
Lantern mantles
Lighter fluid
Lighters
Lotion
Magnifying glasses
Maps
Matches
Measuring cups/spoons
Milk, powdered
Mousetraps
Mouthwash
Multivitamins
Mylar bags
Nail clippers
Nails
Needles/thread
Nuts
Nylon rope
Paper
Paper plates
Paper towels
Paracord
Paraffin wax
Pasta
Peanut butter
Pencils
Pens
Pepper
Pepper spray
Pet food
Plates and bowls
Ponchos
Popcorn
Pots and pans
Q-tips
Rat poison
Razors
Reading glasses

Rice
Rubber bands
Rubbing alcohol
Safety pins
Saline solution
Sand paper
Scissors
Screw drivers
Screws
Sea salt
Seeds
Shampoo/conditioner
Sharpening stones
Shaving cream
Shoe laces
Slingshots
Socks
Space blankets
Spices
Sponges
Staples
Sugar
Sun block
Sunglasses
Super glue
Survival books
Syrup
Tape
Tarps
Tea
Thermometers
Toilet paper
Tools
Tooth brush
Tooth paste
Trash bags
Tuna fish (in oil)
Tupperware
Tweezers
Twine
Underwear
Utensils
Vaseline
Vinegar
Watches
Wax paper
Wicks
Wire
Yeast
Ziploc bags
Thanks for reading! Be sure to
Like Us on Facebook
and
Follow Us on Twitter
.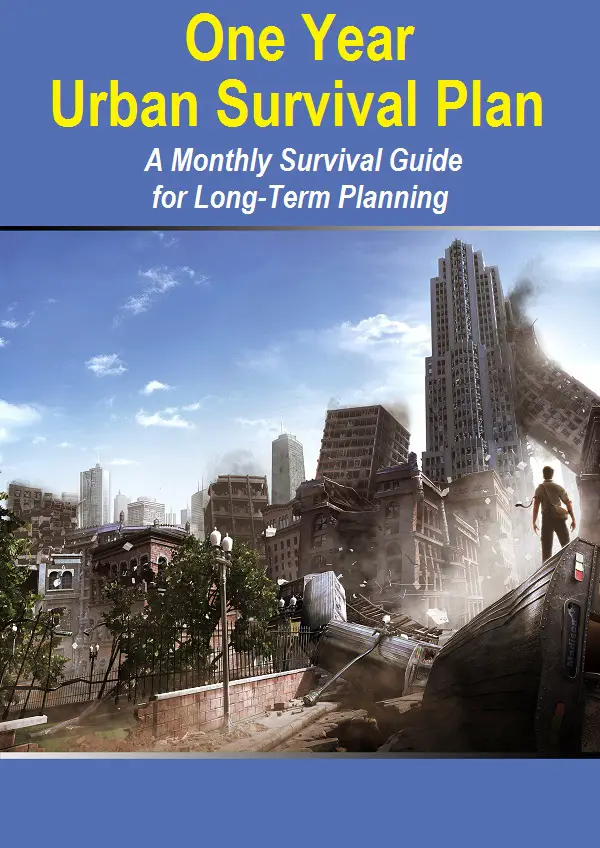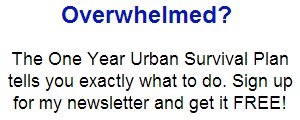 Related posts:
Facebook Comments
comments