Water Purification Techniques
I noticed I only have one post on purifying water so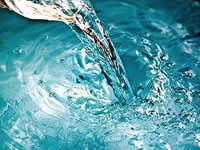 far, but water purification is so important I think it's time to look at it again. Most people can only live about 3 days without water and death by dehydration is very miserable. If you're preparing for a catastrophe, water should be a top priority.
The first video I want to share is from The Pathfinder School, "The Premier School for Wilderness Self Reliance." You can visit their website and store at WildernessOutfittersArchery.com and you can see their videos at youtube.com/user/wildernessoutfitters. The narrator begins discussing water at about 1:23 into the video.
This next video is about more methods and products used to purify water. There are many ways to purify water, and these are just a few examples.
Related posts:
Facebook Comments
comments